Chocolate Treats
If it can be enrobed, dipped, or contains chocolate..it's a chocolate treat!

Master Chocolat by Bernard Callebaut wants to make every treat a chocolate experience that is one to remember.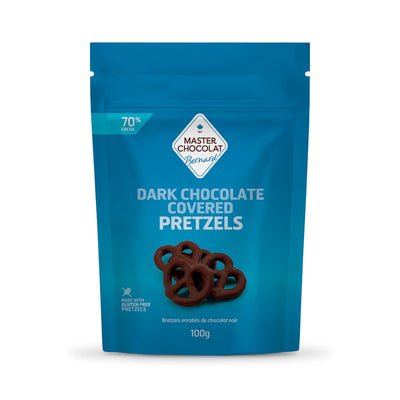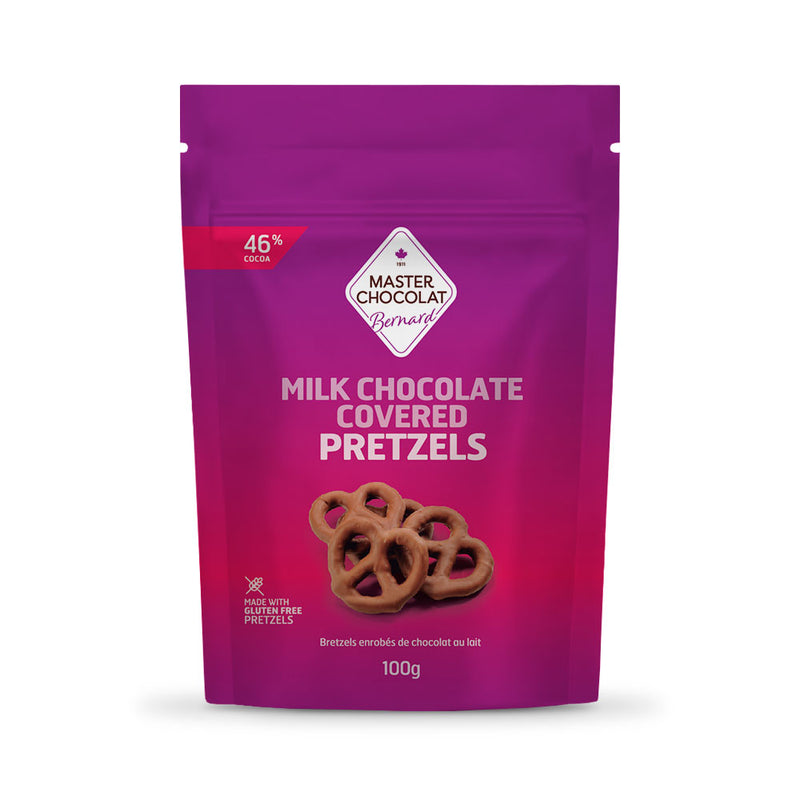 Description
Your choice of milk or dark covered Gluten Free Pretzels.
If you're following a Vegan lifestyle, choose the dark!
Milk Chocolate Pretzel Ingredients
Pretzels (Corn Starch, Potato Starch, Tapioca Starch, Palm Oil, Cellulose Gum, Salt, Dextrose, Baking Powder, Sunflower Lecithin, Yeast, Citric Acid) ) Organic Milk Chocolate 46% (organic cocoa butter, organic cane sugar, organic milk powder, organic cocoa liquor and organic vanilla)
Contains:  Milk
May Contain:  Almonds, Cashews, Hazelnuts, Peanuts, Pistachios, Walnuts and Soy