Milk Chocolate Candy Cane Bar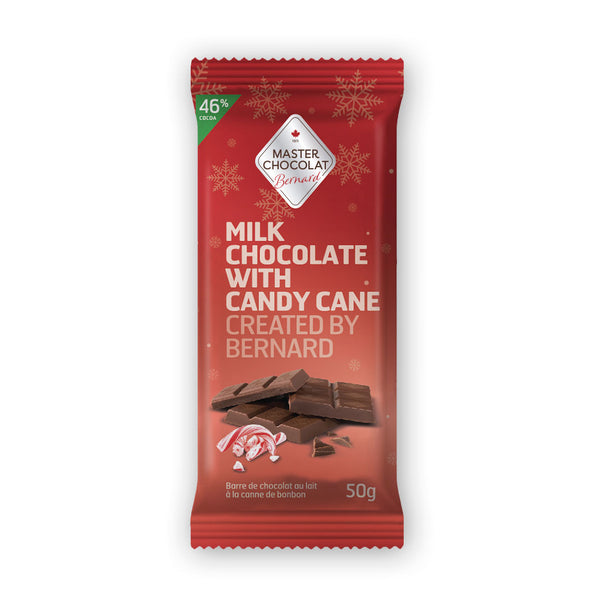 Description
Indulge in the Magic of the Season with Our Milk Chocolate Bar Sprinkled with Candy Cane!

Our Milk Chocolate Bar, adorned with the delightful crunch of crushed candy cane, is the perfect embodiment of holiday joy. The rich, velvety milk chocolate serves as the canvas for a festive symphony of flavors, making this treat an irresistible delight.

With each bite, you'll experience the harmonious blend of smooth, creamy milk chocolate and the bright, refreshing zing of real candy cane pieces. The cool, minty sweetness of the candy cane perfectly complements the warmth of the milk chocolate, creating a captivating contrast of textures and tastes.

Whether you're savouring it on your own, sharing it with loved ones, or gifting it to spread the holiday spirit, our Milk Chocolate Bar with Candy Cane offers a nostalgic and comforting taste of the season.

Let the joy of the holidays melt in your mouth with this delectable creation. Embrace the enchantment of the season and add a touch of magic to your festivities.

Order your Milk Chocolate Bar with Candy Cane today and savour the holiday spirit in every bite!

50g