Christmas Spice Bars - Milk Chocolate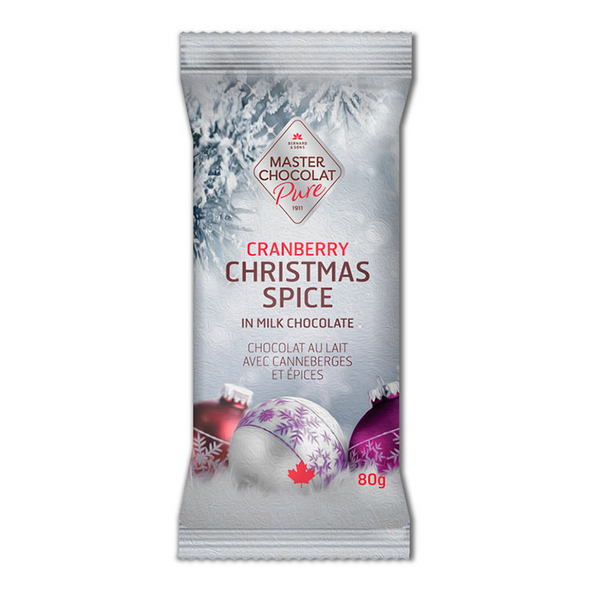 Description
Embrace the Essence of the Holidays with Our Milk Chocolate Bar Infused with Mulling Spices and Cranberries!

This delectable treat not only smells like Christmas but also encapsulates the very essence of the season in every bite. Our Milk Chocolate with Mulling Spices and Cranberries is a unique and unforgettable festive indulgence that brings the joy of the holidays right to your taste buds.

Crafted from premium milk chocolate, this extraordinary creation is infused with the warming spices of mulling, creating a harmonious blend of rich cocoa and aromatic seasonal flavours. The mulling spices add a cozy, comforting note that makes each piece a delightful journey into the heart of Christmas.

But that's not all! We've added a burst of tangy sweetness with the inclusion of real cranberries. These crimson jewels bring a burst of fruity freshness that perfectly balances the richness of the chocolate and the complexity of the mulling spices.

Whether you're savouring it by the fire, sharing it with loved ones, or gifting it as a unique treat, our Milk Chocolate with Mulling Spices and Cranberries is the perfect way to celebrate the season. It's a symphony of flavorus that captures the magic and warmth of Christmas.

Order your unique festive treat today and make your holidays even more memorable with the taste of Christmas in every bite!

80g