Christmas Yule Log - Dark Chocolate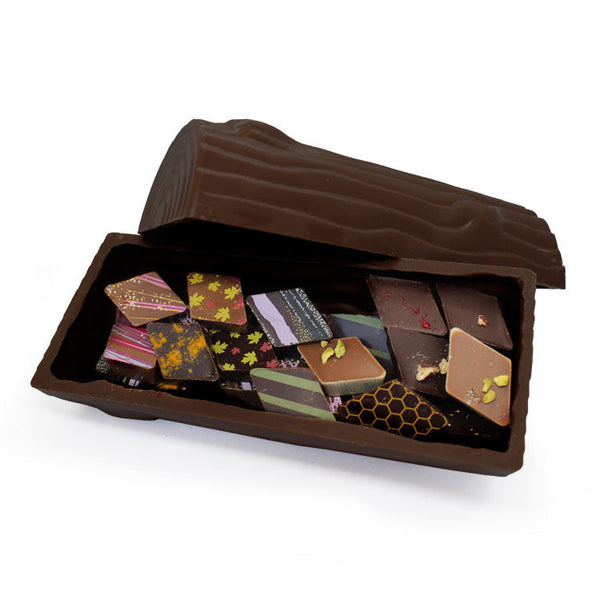 Description
Christmas Chocolate Yule Log filled with 25 Assorted Chocolates
Introducing the Ultimate Chocolate Yule Log: A Spectacular Centrepiece of Sweetness!

Our Dark Chocolate Yule Log is a holiday masterpiece, artfully crafted to make your festive celebrations unforgettable. This enchanting confection is not just a feast for the eyes but a symphony of flavours that will delight every chocolate lover.

The centrepiece of your holiday table, this Chocolate Yule Log is not just a dessert; it's a work of edible art. Its stunning appearance is as inviting as its taste is tantalizing, making it the ultimate treat for friends and family. It's the perfect way to end a festive meal or share as a thoughtful gift that embodies the spirit of the season.

This holiday season, let the warmth of togetherness and the joy of chocolate infuse your celebrations. Make the Chocolate Yule Log the star of your festivities and indulge in a symphony of flavours that will create cherished memories.

Order your Chocolate Yule Log today, and make this holiday season a truly sweet experience for everyone! 
This product is hollow & very delicate, and can break in transit. Please order at your own risk.  
**These chocolates have a Best Before of 1 Month**