Dark Chocolate Santa 70g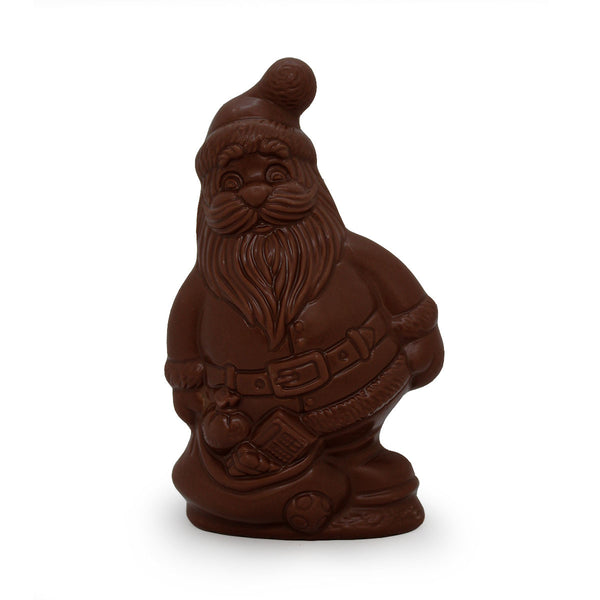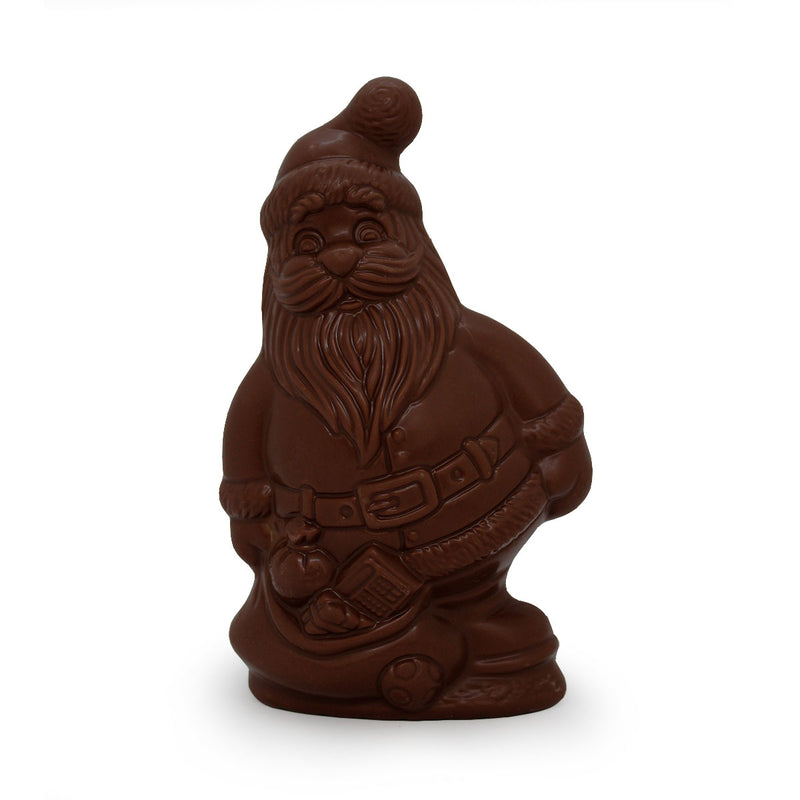 Description
Celebrate the holidays with our exquisite Hollow Dark Chocolate Santa, a delicious masterpiece designed to bring joy and delight to your festivities. Crafted from premium dark chocolate, this charming Santa is a delightful treat that's as delightful to display as it is to savour.

Perfect for gifting, decorating your holiday table, or simply indulging yourself, this 70g dark chocolate Santa is a symbol of pure holiday cheer. The rich, velvety dark chocolate is the ideal way to enjoy the bittersweet taste of the season, making it a perfect addition to your holiday traditions.

Make your holidays even more special with our Hollow Dark Chocolate Santa. Order yours today and enjoy the richness of the season in every bite!
Ingredients: Fair trade Organic Dark 70% Chocolate (fair trade organic cocoa liquor, fair trade organic cane sugar, fair trade organic cocoa butter, fair trade organic vanilla)